Cabin Rates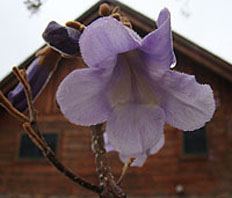 Lodging is available year-round without seasonal increases, and in addition to our flat daily rate, we offer weekly and group packages without increases for weekends and holidays.
Children and well-behaved pets are welcome and there is no additional charge for children 12 years and younger.
We know that to get here you may be traveling from a distance and feel you will appreciate our flexible check-in/check-out policy. Contact us so that we can discuss your arrival and departure needs. We are here to help you personalize your mountain experience!
Whether you are a solo visitor, couple, family or group, we've designed a package for your vacationing pleasure.
You must be 21 years of age or older to make reservations.
 
Rates
Straight Rate: $195.00 per night (double occupancy)(2 persons)
Additional persons up to (5) adults 12 years and older $40.00 per night.
Children 12 years and younger: no charge.
 
---
Adult Group Rate:$350.00 per night, based on six adults
Additional persons above six adults, 12 years and older: $25.00 per person/ night.
Children 12 years and younger: no charge.
 
---
Weekly Rates: Please contact our Reservations Office at 540.377.9383.  Rock-n-Creek Cabin does not up-charge for High-Seasons and Holidays and offers the same rates year round. So what else is there to consider, make that call today.