Mountain Hike Package: Grab-n-Go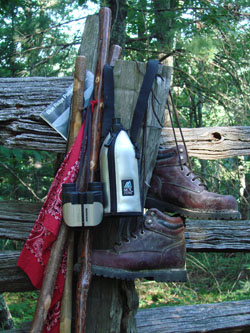 Experience the true beauty of the Blue Ridge Mountains. Hike the many trails meandering the mountain side just minutes form your cabin home. We will prepare your back pack with all the essentials needed to enjoy your day of getting back to nature.
Your Hikers Pack will include:
Complimentary use of backpack. To include: first-aid kit, hand sanitizer, tissues/wet naps, insect repellant and whistle.
Complimentary use of binoculars and walking stick. Please Note: Your credit card serves as a security deposit for unreturned pack, binoculars and walking stick(s)
Bag lunch to include: sandwich, chips, snack, fresh fruit, juice box and bottled water.
Area trail map
Price $40.00 per pack.
Additional Lunches may be purchased for $18.00 per lunch.
CANCELLATION must be made 72 hours in advance of arrival by telephone. Less than 72 hours all charges will apply.
Places to hike
Appalachian Trail Head: Approx 7.0 miles to parking lot.
Crabtree Falls: Approx 7.0 miles to parking lot.
Spy Rock. Trail Head: Approx 1.5 miles to parking lot.
White Rock Falls: Approx 7.0 miles to Parking lot. Blue Ridge Parkway, MP 18.5
Bald Mountain: Approx; Approx 3.0 miles to over look, Blue Ridge Parkway. MP 22
St Mary's Wilderness Area: Approx 3.0 miles to Over Look, Blue Ridge Parkway, MP 22