Chicks Getaway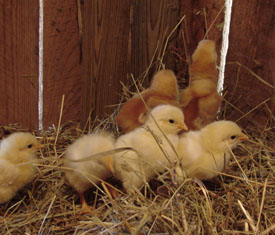 All girls in the world need a getaway from the everyday routines of business and family life. Grab your BFFs and head for the hills for an unforgettable mountain adventure. Indulge yourself.
Full use of Rock-n-Creek property.
What You Get !!!
Two Nights Cabin Stay: Per Guest. Arrive Friday-Depart Sunday. Also available weekdays. 
Early Check-In and Late Check-Out: Just let us know what time you would like to arrive and the time you would like to depart.
Welcoming Hors d' Oeuvres and Chilled Beverage: Upon your arrival light noshing to get the weekend started.
Chef's Table: A gourmet three-course dinner prepared and served by a Certified Executive Chef.
Your culinary adventure will be prepared specifically for you, served to you and your guest using the finest and freshest ingredients available focusing on local ingredients.
Your dining may be served al fresco under the stars by candlelight on our large open deck or inside your cozy cabin near the stone fireplace. Weather Permitting.
Complimentary Firewood: Split and seasoned cordwood stacked for your convenience. Depending on the season enjoy a roaring bon-fire in our 8 foot diameter stone fire ring or lounge inside around our stone fireplace. Regardless of the season you will want to enjoy a fire in one of our locations.
Girl Time, Stargazing, Campfires and a whole lotta fun!  How about a full body Therapeutic Message in the privacy of your cabin. See details: Click on Cabin Rates and see our Concierge Services. 
$330.00 per person plus tax.
Rock-n-Creek Cabin reserves the right to make changes without notice. CANCELLATIONS must be made 14 days in advance of arrival by telephone. Less than 14 days notice all charges will apply and a cancellation fee will be charged.